Compliance and Regulatory Support for Law Firms
The Infolegal Compliance Hub
The number one compliance resource for solicitors
Whether you are a sole practitioner, law firm or ABS, the Infolegal Compliance Hub is the easiest way to help make compliance within your firm as simple as possible.
From less than £60 per month*, the Infolegal Compliance hub provides you with cost-effective access to a wide range of precedents, guides, training modules and information to help ensure that you, and everyone within your firm, remains on top of regulatory requirements.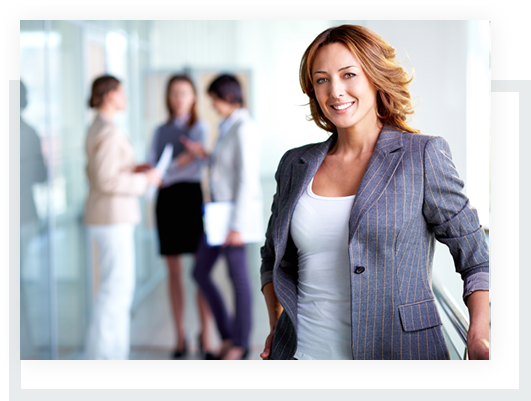 All Your SRA Compliance and Regulatory Requirements

A simple to use online service accessible from computers, laptop, tablets and phones the Infolegal Compliance Hub makes the task of complying with the SRA Code of Conduct, Money Laundering Regulations, GDPR and other regulatory requirements simple and straight forward.
Latest Infolegal Regulatory Articles

Below you will find some of our most recent articles.
More in-depth information about many of these topics is available to subscribers on the Infolegal Compliance Hub.
Regulatory News

News and developments in the legal regulatory sector.

The Legal Services Board (LSB) has commissioned new research "Vulnerability in legal services" exploring the vulnerabilities faced by consumers that...

A new Risk Outlook Report from the Solicitors Regulation Authority (SRA) has revealed that email remains a significant vulnerability for...

SRA publishes details of how it intends to move forward with its plans to update its approach to issuing financial...

SRA announces that it is to review the way it publishes decisions about disciplinary and regulatory action. It is seeking...

SRA to seek a further 12-month extension to the Solicitors Indemnity Fund (SIF) to September 2023 so as to enable...

Law Society launches a new form of accreditation aimed at individuals working in the legal sector who want to demonstrate...

SRA updates its financial sanctions guidance to solicitors to make sure they adhere to the Government's sanctions on Russian nationals...

Solicitors Regulation Authority launches a consultation on proposed changes to its rules that would reinforce its powers to deal with...

The Law Society and the Legal Services Consumer Panel have joined together in opposing Solicitors Regulation Authority plans to weaken...

SRA commissions new research designed to take a wide-ranging look into what gaps in legal services provision may exist across...

UK Finance's Take Five to Stop Fraud campaign is warning small and medium sized enterprises (SMEs) in the UK to be...

CLC consults on possible changes to its professional indemnity insurance (PII) cover for conveyancers and probate lawyers which could include...

Government publishes details of its plans to strengthen the rules on crypto asset advertisements and to protect consumers from misleading...

The Law Society has published a second edition of its blockchain report.  Produced in association with Tech London Advocates (TLA)...

Scottish Government announces that the Law Society of Scotland has been authorised as a regulator of Licensed Legal Services Providers...

SRA publish review of the Standards and Regulations revealing that a majority are apparently positive about the "new" codes of...

SRA invites views on options for the future of post six-year run-off insurance cover and the Solicitors Indemnity Fund.

SRA publishes a number of new and revised Guidance documents and warning notices for solicitors covering topics including AML, equality...

SRA announces the inclusion of  a new clause covering cyber losses for the minimum terms and conditions which is planned...

The Law Society Council issues a statement on the closure of the Solicitors Indemnity Fund (SIF), expressing its ongoing commitment...

To comply with requirements placed on all supervisors by the Money Laundering Regulations, the SRA has published details of the...

The Law Society of Scotland and the Scottish Government announces new consultation underway looking at the regulation of legal services...

LSB launches yet another consumer focused consultation - this time on a draft statutory statement of policy on empowering consumers...

SRA reminds solicitors that they have just over month to check the latest HM Treasury Consolidated List of asset freeze...

The SRA, the Bar Standards Board and CILEx Regulation publish new guidance and resources designed to ensure standards for solicitors,...

SRA announces fall in practising fee levels for 2021/22, with the individual fee falling by £12 on last year's figures...

Independent research into innovation in the legal sector carried out on behalf of the Solicitors Regulation Authority (SRA) has revealed...

In an attempt to widen access to legal advice in England and Wales, the Legal Services Board wants to see...

Following its call for evidence in relation to continuing competence and the subsequent review of competence frameworks in other countries,...

A new Law Society report "Our Future Worlds 2050 project" explores changes and uncertainties in the legal profession over the...

The Solicitors Regulation Authority has said that it will be requiring firms to report their diversity data to them in...

Five professional bodies have agreed to work together to establish the Conveyancing Task Force, whose remit will be to encourage...

The ongoing competency of lawyers is again to be looked at following an announcement by the Legal Services Board (LSB)...

SRA revealed that it has disciplined three more firms for breaches of the Transparency Rules bringing the total of firms...

SRA publishes guidance intended to explain the position of European lawyers following the end of the implementation period on 31...

LSB puts forward a new strategy for the legal services sector and yet another reshaping  of legal services "to better...

With less than a year to go until the first sitting of the Solicitors Qualifying Examination (SQE), the SRA has...

SRA publishes the 2020/2021 Risk Outlook which this year emphasises that all risks have been heightened because of the rapid...

Law Society welcomes government measures to tackle backlogs in the civil and family courts and tribunals services by recruiting hundreds...

Law Society of Scotland issues guidance for Scottish solicitors on publishing pricing. The guidance, which is advisory rather than compulsory,...

Law Society and the Legally Disabled Research Team based at Cardiff University research finds that working from home during the...

SRA announces that it has been given the go ahead by the Legal Services Board  to introduced the new Solicitors...

JLD welcomes SDT decision in the case of Susan Helen Orton that her mental ill-health represented exceptional circumstances which warranted...

SRA publishes report showing that transparency of fee information and the availability of more online information about solicitors and law...

To help it better to understand the day to day realities of life in the law LawCare, the legal mental...

New research commissioned by the Legal Services Board highlights key priorities the public say should be addressed to widen access...

CMA carrying out an assessment of the implementation and impact of the recommendations of its 2016 market study into the...

International Underwriting Association of London issues warning to solicitors, in the form of an open letter, that professional indemnity insurance...

The new Cybercrime Thematic Review from the Solicitors Regulation Authority has highlighted the need for law firms to remain extra...

SRA issue new warning notice to law firms as to the need to be vigilant when advising on investment schemes...

SRA publishes guidance on firm closures giving details of its  approach and providing details of the support it can provide...

The Office for Legal Complaints (OLC) has published its Annual Report and Accounts for 2019/20 revealing, inter alia, that the...

Information Commissioner's Office publishes 2019-2020 Annual Report dealing with a range of topical issues including how facial recognition technology is...

HM Land Registry accepts 'witnessed electronic signatures' - i.e. electronic signatures that enable an individual to sign legal documents, but...

Following its announcement in the 2020 Budget, the Government has now published a consultation inviting views on the principles of...

SRA announces that it is to extend by a year the use of the Solicitors Indemnity Fund (SIF) to provide...

As the country gradually moves towards easing lockdown restrictions and businesses begin to open, the Information Commissioner's Office (ICO) has...

As part of its commitment to accountability and transparency, the Solicitors Regulation Authority (SRA) is for the first time consulting...

SRA announces that payments from solicitors to the Compensation Fund for the next practising year are to fall with the...

Law Society of Scotland launches a three-year action plan that aims to tackle stigma around mental health in the legal...

This year, Mental Health Awareness Week (18-24 May) has a particularly poignant meaning given the problems that many are experiencing...

Guidance has been published outlining how professionals are to deal with house moves following the Coronavirus (COVID-19) pandemic.

The Law Society of England and Wales produces a business continuity toolkit to help law firms and practitioners consider the...

The Legal Services Board publishes a new collection of articles on legal technology by 11 individuals and organisations, to highlight...

A new report published by the Legal Services Board urges those operating within the legal sector to design services capable of...

Council of the EU adopts revised conclusions on the EU list of non-cooperative jurisdictions for tax purposes.  In addition to...

"Regulation and In-House Lawyers" is a work for SRA regulated lawyers working in-house for organisations which are not authorised by...

SRA Compensation Fund consultation looks at proposals that would lead to greater clarity on when grants are made,  the long-term...

Research undertaken by IRN and commissioned by national firm Leigh Day has found that less than half of solicitors firms...

The Law Society of England and Wales has welcomed the news the Solicitors Regulation Authority (SRA) is to drop its...

SRA publishes SQE1's Functioning Legal Knowledge Assessment Specification containing final details as to the legal knowledge that will be tested...

Law Society warns that the legal services market will need to adapt to a more deregulated environment, stronger commercial pressures...

Law Society publishes its 2019 Manifesto in which it throws down the gauntlet to political parties campaigning towards the next...

SRA issues an updated "Compliance with the money laundering regulations - firm risk assessment" warning notice and announces plans to...

Law Society welcomes announcement that the controversial practice of releasing suspects under investigation (RUI) - an open-ended arrangement which lacks...

BSB publishes new edition of its Handbook designed to modernise the way in which it undertakes its regulatory decision-making and...

SRA/YouGov research finds that many solicitors are not making reasonable adjustments for those with a disability and that early identification...

CLC publishes results of its 2019 Annual Regulatory Return showing high levels of business confidence amongst those whom it regulates...

As the date for implementation of the new Standards and Regulations draws ever closer, firms who have not yet done...

A new report published by the Law Society of England and Wales puts forward the view that technology could be...

SRA publishes consultation on its proposals for ensuring high standards of advocacy from solicitors and seeking views as to proposed changes...

Infolegal publishes three new professional regulatory compliance guides covering the forthcoming SRA Standards and Regulations, Data Protection and GDPR and...

Legal Services Consumer Panel publishes its latest "Tracker Survey" of people who have used legal services in the last two...

The SRA has published a professional standards report outlining the investigation, supervision and enforcement work they carry out and revealing...

SRA confirms that they will be keeping individual practising fee levels for 2019/20 at the same level whilst compensation fund...

Government responds to the Housing, Communities and Local Government Committee's leasehold inquiry announcing some changes but leaving many, such as...

SRA publishes data which would seem to indicate that law firms are getting better at resolving complaints and that most...

BSB publishes new transparency rules in a revised edition of its Handbook. The new rules, which come into force immediately,...

Scottish Government publishes consultation on legal aid reform in Scotland seeking views on how to ensure current legal aid provision...

Infolegal Director Bronwen Still, a key speaker at this month's Legal Futures Regulation and Compliance Conference, addressed what law firms...

Law Society and the Solicitors Regulation Authority plan to cap practising certificate fees at their 2018/2019 level of £278 for...

Decline in the number, and complexity, of interventions allows SRA to announce fall in Compensation Fund contributions for 2019/20 to...

SRA review has revealed that a significant minority of law firms are not doing enough to prevent money laundering, with...

The revised requirements of The Law Society's Conveyancing Quality Scheme (CQS) came into effect on 1st May and, in an...

Law Society urges conveyancers to use new Freehold Management Enquiries (FME1) form to elicit information where a property being sold...

The Law Society has launched a new set of Core Practice Management Standards for their CQS, which will come into...

HMCTS announces that it has obtained approval to begin small-scale testing of Video Hearings in Birmingham and Manchester.

SRA launches public consultation on potential changes to rules regarding how non-UK solicitors will qualify in England and Wales in the...

SRA releases details of the new digital badge that eventually all solicitor websites will need to carry and which is...

SRA reminds solicitors to adhere to all their professional obligations when engaged in litigation and not allow themselves to become...

Anticipating the fundamental changes about to take place in legal education, the Law Society has published an insight into the...

As part of their ongoing work on cyber security, the International Bar Association has published guidance, aimed mainly at small...

SRA issues guidance on what price and service information firms must publish on their websites in readiness for the introduction...

Law Society response to the SRA's Reporting Concerns consultation calls for greater clarity in relation to the process for reporting...

The Law Society has reported that a landmark ruling from the Court of Appeal in the case of The Serious Fraud...

SRA urges solicitors to check the HM Treasury frozen assets review to make sure they are not holding monies belonging...

Following recent reports that firms have been infiltrated by fraudsters seeking to steal from clients, the Solicitors Regulation Authority is...

Law Society predicts that almost £3bn could be stripped from legal sector turnover by 2025 if the UK crashes out...

SRA reminds law firms that they must make sure they are acting in their client's best interests, and charging appropriately,...

Plans by the Solicitors Regulation Authority (SRA) to push ahead with rule changes that will create different tiers of regulation...

SRA announces planned package of regulatory reforms which, they claim, are designed to provide solicitors and law firms with greater...

SRA set the level of contributions to the Compensation Fund for 2018/19 - an substantial rise over previous year's levels.
*  + VAT.  Price based on a sole practitioner membership.  Subscriptions are based upon the size of the firm and whether any additional services are purchased.