Compliance Audits and Advice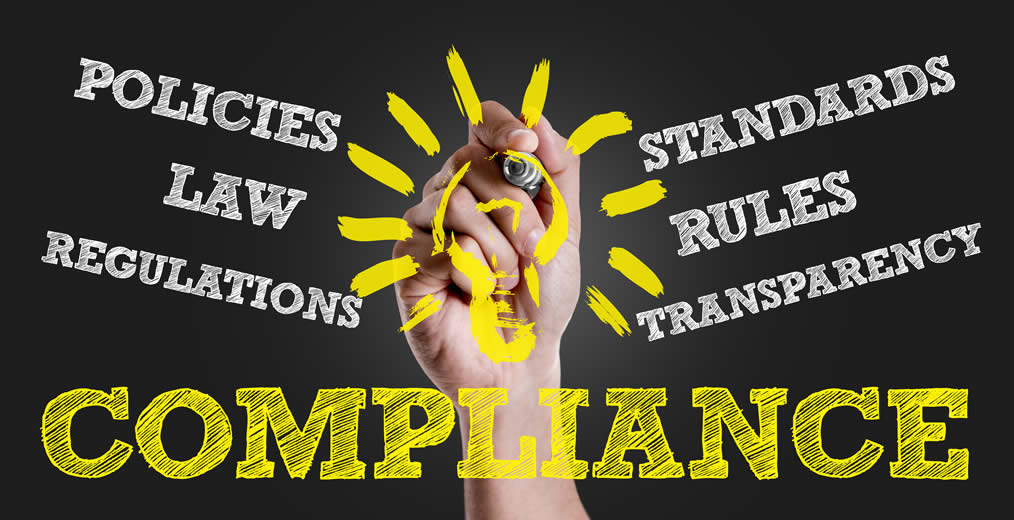 Ensuring that your firm is up to date in relation to its regulatory and compliance issues is vital. However, the frequently changing requirements of the various regulatory bodies that govern how your firm must practice means that being sure that your policies, processes and procedures are water-tight is not always easy.
Infolegal's team of specialist advisers can assist you with this by undertaking a compliance audit designed to highlight any gaps or shortfalls in your regulatory processes and providing you with practical and effective solutions to deal with them.
Whether it be compliance with the SRA Standards and Regulations, the Money Laundering  Regulations, equality and diversity legislation or the provisions of the data protection legislation, Infolegal can assist you.
Our services can be provided on a one-off basis to look at the extent of compliance within your firm at a fixed moment, or can be on an ongoing retainer-basis so as to ensure that your firm continues to be compliant at all times.
Whatever the area of law firm regulatory  compliance, Infolegal can assist.
Our areas of expertise encompass, amongst others:
Equality and Diversity
The need to avoid discrimination and to encourage equality and diversity are key requirements of the SRA Standards and regulations and are specifically referred to at Principle 6.  More than almost any other, this is an area of regulation where having the right words in the practice manual will not be sufficient to ensure compliance.
For firms to become, and remain, compliant steps need to be taken to train personnel (also a specific requirement of the Law Society's Lexcel standard) and they need to ensure that they have in place and observe policies which are appropriate to the size and complexity of the practice.
In addition, firms need to be aware of, and be able to comply with, where necessary, the requirements as to diversity data.
Infolegal can assist firms in all aspects of equality and diversity from putting in place policies through to training and implementation. Compliance Hub members can also access factsheets and draft policies.
Information Security and Data Protection
Keeping data and information confidential is core to the provision of any professional service, and to legal services more so than any other.  The SRA Standards and Regulations place an obligation on all practices to maintain the confidentiality of client information and firms must monitor the arrangements for maintaining the integrity of that information.
Increasingly, firms are becoming at risk from data breaches, not only from cybercriminals but also from the lapses that can arise from the careless use of IT or the failure of the firm to have adopted sufficiently robust data controls.
Whilst having secure hardware and putting in place firewalls and software solutions is important in the fight against data loss, often it is the people in the firm who are its greatest weakness. This may simply be down to a lack of knowledge on their part as to what is required of them.
Infolegal can assist your firm in putting in place the the correct policies and procedures for dealing with data and cyber security and can provide training to your staff on the key issues to be aware of.
SRA Regulatory Issues
Compliance with the provisions of the SRA Standards and Regulations, and in particular the two Codes of Conduct and Accounts Rules, can be a daunting yet essential task for any firm.
Infolegal can assist your firm in becoming and remaining compliant.  We can either review your existing arrangements and make suggestions as to how these may be improved or alternatively start from scratch and put in place processes and policies for you to follow to ensure future compliance.
Whether it be in relation to conflict and confidentiality, retainers, referral agreements, complaints handling, accounts or any of the other SRA requirements we can advise you on what the firm needs to do in order to remain compliant and ensure that all relevant staff are trained in that which is expected of them.
Need Help?
Please feel free get in touch with us. We will always do our best to get back to you as soon as possible and always within 1-2 business days.